C-suite Career Transitions Programmes
Finding a new role at leadership level requires market knowledge and our consultants have a wealth of experience in this area. We can design and deliver confidential support initiatives including bespoke services to help build relationships with your staff and manage the process with the least disruption to the business.
We offer support and advice on:
Dealing with change and understanding the process
Working with the psychological contract
Career diagnostics and analysis
Clarifying key skills, strengths and achievements
Developing a winning CV
Linkedin overhaul and personal brand analysis
Gaining clarity from job descriptions and creating best fit applications
Tailored cover letters for speculative and advertised positions
Demystifying the interview process including facing interview panels
Interview rehearsals, preparing for difficult questions and analysing answers
Dealing with agencies and recruiters
Negotiating the package and accepting the job offer
Information on self-employment or becoming a consultant
Understanding why companies use psychometrics
Explaining the assessment centre process
Dedicated research facilities
Distance support including on-call consultants
Tips on networking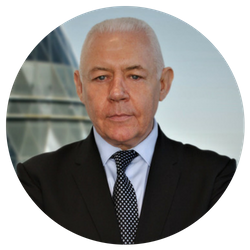 Ian Claffey
Founder
I created Oxondon because there was a need in the market for a bespoke coaching company offering coaches who are qualified, accredited... Read More

BOOK YOUR FREE CONSULTATION TODAY
Ian provided both one-to-one and team coaching support for our executive leadership team whilst we worked through a major team restructure. He helped us to identify our individual and team strengths, along with exploring our business vision and mission. Ian facilitated team coaching events for us both in London and Italy, as we worked through the allocation of new roles and responsibilities. I would be happy to recommend Ian.
Ian is an outstanding executive coach and mentor. Throughout my time with Ian I always found him to be thoughtful, challenging and considerate in his recommendations and encouragements. Complete and whole-hearted endorsement.
Tel: 0845 055 9600
Email: info@oxondon.com
Crown House, 72 Hammersmith Rd, Kensington Olympia, London W14 8TH