Coaching Programmes
Our coaches are accredited by independent coaching associations who demand the coach has the right level of training, qualifications, insurance, depth of experience and psychological expertise for membership and accreditation.
Checking accreditation is simple and can be done online. An accredited coach will have their names on the accredited coach section of the website. It's that simple!
ICF – The International Coach Federation. APECS – The Association for Professional Executive Coaches and Supervisors. Association for Coaching – The Association for Coaching all have formal complaints procedures in place, just one of the benefits of using an independently accredited Coach.
Executive and Leadership Coaching is a confidential service for senior level staff up to and including Directors, MDs and CEOs. An external Coach provides an individualised service, which is completely impartial, practical, and affording the client the opportunity to focus on their key concerns within the context of the organisations' strategies and vision.
International and Cross-cultural Coaching can offer support to your people in the field, wherever they are in the world. Oxondon has extensive experience in the UK, Asia and Africa. Cross-cultural Coaching programmes are delivered face to face, via teleconferencing/ telephone, and regular email contact.
Resilience Coaching – working with clients who are facing stressful issues, we provide the psychological support needed to empower whether the presenting issues are work or family related, or both. We identify the key issues and create a safe environment allowing the individual to explore all relevant issues. Having identified the areas impacting resilience, we design a structured roadmap which helps the individual find their equilibrium.
Performance Coaching increases effectiveness and productivity in the workplace by helping the individual examine their optimum ways of working by understanding and developing their key strengths.
Communication Coaching is for the development of people skills, assertiveness training, and dealing with difficult team issues. Coaching helps the individual understand the effectiveness of active listening and clear messaging.
Career Coaching allows the individual to look at where they are in their career, where they would like to be, and how to get there, along with offering assistance with role change, promotion or support in first 90-days of a new role.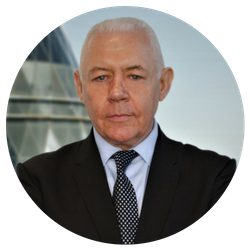 Ian Claffey
Founder
I created Oxondon because there was a need in the market for a bespoke coaching company offering coaches who are qualified, accredited... Read More

BOOK YOUR FREE CONSULTATION TODAY
Ian provided both one-to-one and team coaching support for our executive leadership team whilst we worked through a major team restructure. He helped us to identify our individual and team strengths, along with exploring our business vision and mission. Ian facilitated team coaching events for us both in London and Italy, as we worked through the allocation of new roles and responsibilities. I would be happy to recommend Ian.
Ian is an outstanding executive coach and mentor. Throughout my time with Ian I always found him to be thoughtful, challenging and considerate in his recommendations and encouragements. Complete and whole-hearted endorsement.
Tel: 0845 055 9600
Email: info@oxondon.com
Crown House, 72 Hammersmith Rd, Kensington Olympia, London W14 8TH