Healthcare Sector
Providing support for professionals who are facing challenging times is an area we at Oxondon really understand. We have coached individuals and teams within a range of hospitals in both the public and private sectors across the UK and South East Asia. We provide support for business leaders and clinicians who are being asked to remain motivated and focused within a rapidly changing environment.
What we do:
Oxondon has a wealth of experience managing small and large-scale coaching by providing support for individuals or groups being affected by change within teams or departments.
What we offer:
Career diagnostics
One-to-one and group support
Career coaching for leavers
Understanding the psychological contract
Coming to terms with change and the change curve
Remaining motivated while managing emotional challenges
Coaching for managers faced with handling difficult conversations
Conflict mediation and resolution
Performance and leadership coaching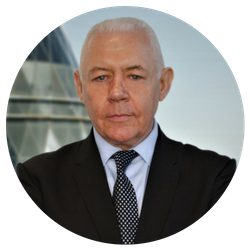 Ian Claffey
Founder
I created Oxondon because there was a need in the market for a bespoke coaching company offering coaches who are qualified, accredited... Read More

BOOK YOUR FREE CONSULTATION TODAY
Ian provided both one-to-one and team coaching support for our executive leadership team whilst we worked through a major team restructure. He helped us to identify our individual and team strengths, along with exploring our business vision and mission. Ian facilitated team coaching events for us both in London and Italy, as we worked through the allocation of new roles and responsibilities. I would be happy to recommend Ian.
Ian is an outstanding executive coach and mentor. Throughout my time with Ian I always found him to be thoughtful, challenging and considerate in his recommendations and encouragements. Complete and whole-hearted endorsement.
Tel: 0845 055 9600
Email: info@oxondon.com
Crown House, 72 Hammersmith Rd, Kensington Olympia, London W14 8TH