Crisis Coaching
Human Resources Solutions
Organisations often find themselves presented with staff issues which fall far outside of day-to-day employer-employee relations, which may have a significant impact on performance and working relationships, this is where we can help. We have qualified professionals made up of specialist consultants, psychotherapists, counsellors and master executive coaches, all with relevant training and depth of experience who can support people who are dealing with stress, low self-esteem, depression or addiction-related issues. We also support individuals who have been impacted by reputational damage.
Conflict Resolution and Mediation
Through a process of mediation, we facilitate conversations with individuals and teams to create resolutions to conflict and assist them in reconnecting to the values of your business by developing respectful and productive working relationships.
Critical Incident support
We have experienced Critical Incident Counsellors who support individuals and teams dealing with trauma or in need of incident debriefing, including violence in the workplace. We also offer counselling to assist in finding ways forward after the loss of a colleague both on a one-to-one or team basis.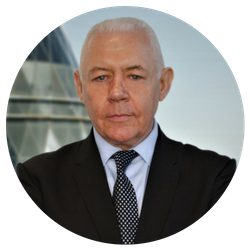 Ian Claffey
Founder
I created Oxondon because there was a need in the market for a bespoke coaching company offering coaches who are qualified, accredited... Read More

BOOK YOUR FREE CONSULTATION TODAY
Ian provided both one-to-one and team coaching support for our executive leadership team whilst we worked through a major team restructure. He helped us to identify our individual and team strengths, along with exploring our business vision and mission. Ian facilitated team coaching events for us both in London and Italy, as we worked through the allocation of new roles and responsibilities. I would be happy to recommend Ian.
Ian is an outstanding executive coach and mentor. Throughout my time with Ian I always found him to be thoughtful, challenging and considerate in his recommendations and encouragements. Complete and whole-hearted endorsement.
Tel: 0845 055 9600
Email: info@oxondon.com
Crown House, 72 Hammersmith Rd, Kensington Olympia, London W14 8TH