International Executive Coaching From The Award Winning Experts
Providing Executive Coaches and HR Support Initiatives to Major Blue Chip Organisations.
What we do
We offer a range of professional services including Executive Coaching, Crisis Coaching, and HR support initiatives. We agree on an ethical framework and realistic timescales, which makes it straightforward for the individual and the organisation to gauge the success of their programmes. Our qualified and supervised Coaches adhere to professional codes of ethics and hold accreditation with external coaching associations. We have delivered programmes in the UK, Switzerland, Austria, Norway, the Netherlands, Italy, France, Germany, Singapore, Thailand, Malaysia, Japan, South Africa and Nigeria.
Our promise
Passionate about what we do, we promise transparency and integrity in all of our relationships. We aim to assist our clients to achieve their goals by maximising both personal and professional potential. We work with the strongest commitment to client confidentiality.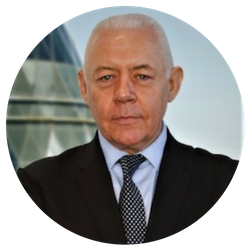 Ian Claffey
Founder
I created Oxondon because there was a need in the market for a bespoke coaching company offering coaches who are qualified, accredited with a depth of psychological knowledge and a range of methodologies… Read More

Our coaches are accredited by independent coaching associations who demand the coach has the right level of training, qualifications, insurance, depth of experience and psychological expertise for membership and accreditation.
Organisations often find themselves presented with staff issues which fall far outside of day-to-day employer-employee relations, with significant impact on performance and working relationships, this is where can help.
Providing support for professionals who are facing challenging times is an area we at Oxondon really understand. We have coached individuals and teams within a range of hospitals in both the public and private sectors
Strengthscope® is the world's most extensive strengths profiling system, it identifies and helps develop employees' strengths to improve their motivation, performance and emotional intelligence.
BOOK YOUR FREE CONSULTATION TODAY

Oxondon In The Press...
Ian Claffey – Oxondon Coaching Conflict in the workplace has a massive impact on both business running costs and bottom-line profits each year - as well as implications for staff and their emotional wellbeing. The cost to production and output can be staggering with...
read more
Ian provided both one-to-one and team coaching support for our executive leadership team whilst we worked through a major team restructure. He helped us to identify our individual and team strengths, along with exploring our business vision and mission. Ian facilitated team coaching events for us both in London and Italy, as we worked through the allocation of new roles and responsibilities. I would be happy to recommend Ian.
Ian is an outstanding executive coach and mentor. Throughout my time with Ian I always found him to be thoughtful, challenging and considerate in his recommendations and encouragements. Complete and whole-hearted endorsement.
Tel: 0845 055 9600
Email: info@oxondon.com
Crown House, 72 Hammersmith Rd, Kensington Olympia, London W14 8TH